Ethan and his Dad
Yes, I now have Instagram and I (sort of) know how to use it, making me armed & dangerous, shooting everyone and everything in sight and then making my pictures infinitely cooler with the magic filter thingies.
Jake and ball in B&W
So I thought I'd share some of my favorite recent shots of the boys, including Ethan's de-shaggification this past weekend.
Ethan had been growing his hair for a while by now, his last cut just before his birthday in July. It was an experiment, he wanted to see how it would look longer, he also was appreciating the extra warmth as fall was progressing towards winter.
But then last week he told me "Mom, I need a haircut by next Monday." Seems he was about to be videotaped for his drama class at school and the character he's playing needed to look tidier.
Ethan before haircut, shaggy as all get out
Ethan, being shorn
Haircut Managed
Jake didn't really NEED a cut, but on Saturday I had both boys to myself. And there was no way he was going to go to the haircut place and stand around while Ethan got one and NOT have one himself. So he got one too.
Jake mid-cut
Jake admiring his 'do
Ethan & Jake: After
And, as usual, I'm linking up to Wordless / Wordful Wednesdays... at Angry Julie Monday... at 5 Minutes for Mom... at live and love...out loud... at Dagmar*s momsense... at Parenting by Dummies.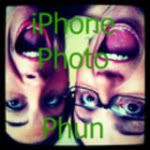 And here too!
Looking for comments? To read or leave a comment, click on THIS post's title, or HERE, to bring you to the post's page view. Comments should appear below.